PyConline AU 2021 Merch
Another year, another amazing Tania Walker creation!
This year's design is an adorable reimagining of the Packaging Platypus, with permission of the original artist, James Turner.
Our merchanise store at Redbubble is open now, with classic shirts available from ~$26AUD including shipping, which means you may just get to wear your conf shirt on the day!
Get your PyConline AU 2021 merch
This year, we have multiple print options:
Full graphic
(great for shirts & other swag!)
Pocket graphic
(great for zipper hoodies!)
We are also offering other items, like pillows and aprons!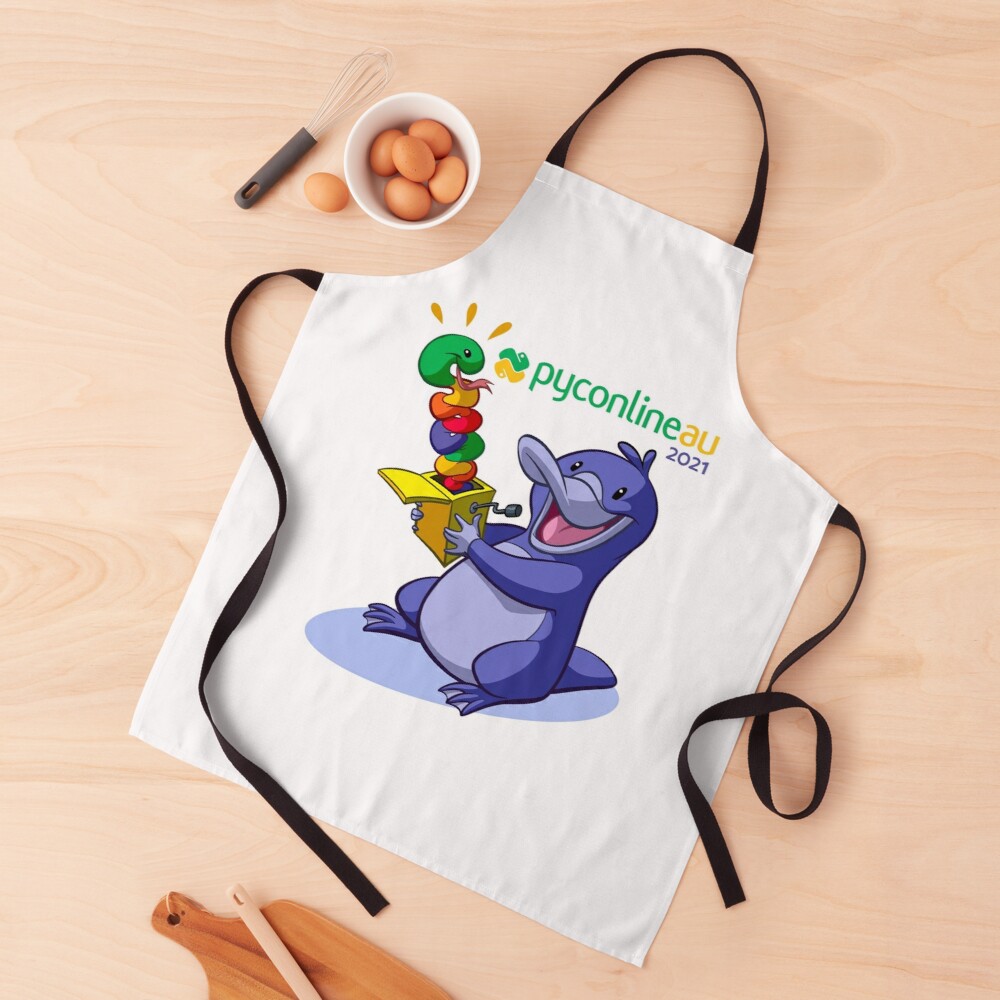 Profits made from merch sales will go directly into running next years event. Basic shirts are being offered at cost.
Want to attend PyConline? Get your ticket!