So You're a Software Developer, Now What? Exploring Career Growth
| | |
| --- | --- |
| Session Type | Pre-Recorded |
| Start time | 14:00 |
| End time | 14:30 |
| Countdown link | Open timer |
So you're a software developer, now what? Is it satisfying? How do you level up? How can you influence your career direction? How can you even figure out what you want?
If your manager asked where you want your career to go, do you know what you would say? Do you feel like being a developer is a bit "meh", but you are not really sure what else is out there? If career questions make you feel a bit lost, you're not alone. It's common for software developers to feel that their career is something that happens to them while they scramble for job stability, rather than something that they have any influence or control over.
This talk will challenge you to look sideways when it comes to moving on up. Software is so much more than just programming, even if you still program every day. Come to get some new ideas on what your current or next job might look like, and how to figure out what you might like. Leave with some confident directions to guide your next 1:1 discussion or job search.
Software is a generous and expansive field - why not aim to find fulfilling work while we're here, hey?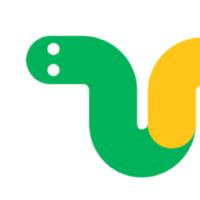 Brianna Laugher
she/her
Brianna Laugher is the software test lead of a team of 10 (and previously a software engineer) at Planet Innovation, where she works on medical devices and embedded software with Python. She has previously worked on nationally used weather forecasting software and machine translation software. She is a pytest enthusiast, helped organise PyCon AU 2016/17 and organise[ds] PyLadies Melbourne.