🍎 Education
Learn about learning, teach about teaching, and educate about education.

---
Talks in this track:
---
PyConAU Education Track for 2021 will have a dedicated session for student presentations. We are calling for proposals for short talks from Australian high school students who are using Python in a project, class assignment or who are hacking on something cool. All levels of experience are welcome from complete novices to Python pros. Applications close 23rd of July
Python programming is becoming more common in education settings, whether taught as part of the Digital Technologies classrooms, integrated across the curriculum, or embedded in coding clubs. The Education Track brings together teachers, programmers, educators, creators of education tools, students and folks who are keen to learn to discuss ideas to help the next generation of programmers.
---
Organisers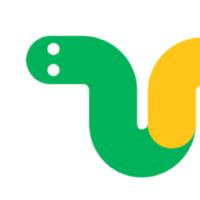 Nicky Ringland
she/her
Nicky is joining from the Gadigal Lands of the Eora Nation.
Dr Nicky Ringland is a Product Manager at Google, working on Open Source Software tools. She is passionate about advocating for the user and driving consensus while solving gnarly problems.
A recovering academic with a background in Computational Linguistics, Nicky completed her PhD at the University of Sydney. (Her thesis involved thinking hard about the names of things, then training a computer to do the thinking for her.) She went on to co-founded Grok Learning, an edtech startup teaching hundreds of thousands of students to solve problems with code, and the Girls' Programming Network Australia, which runs free workshops introducing coding and computer science to school students across Australia. Named one of Australia's "Superstars of STEM" and 2018 AFR Women of Influence, Nicky is passionate about teaching the next generation the skills they need to become the creators of tomorrow.

Amanda J Hogan
She/her
Amanda is a teacher at a co-educational secondary school in Sydney. She's been trying to find really effective and engaging ways to teach students how to solve problems with code for some time now with mixed success. She is a contributor, content creator and tutor for the Sydney branch of the Girls Programming Network. She is the current treasurer of the ICT Educators professional association in NSW and in that role tries hard to mentor new teachers or teachers new to computing. She always has some project on the go from e-textiles to making web tools to make her life easier. In a former life she was a database and web developer. In her opinion Python is the best mix of power and ease of use for beginner programmers. In her spare time she throws herself at bouldering walls or rides her bike.